Valentine's Day: Date Night Ideas and Gift Guide
Valentine's Day is here! Don't forget to plan a special night for your special someone. We've compiled a small list of date ideas and then a gift guide as well. Hopefully this can help you give your significant other a date they'll never forget. This is not limited to couples and can be used for a Girls Night Out or for your family members and friends as well. Although Valentine's Day is generally more of a romantic holiday, it's just celebrating love. It's good to show your friends and family some appreciation on Valentine's Day as well because everyone wants to feel loved!
Date Night Ideas for those who have forgotten or run out of creativity:
Go out to Dinner: The most common date idea, one that we all enjoy, is going out to dinner. Everyone loves easier with a full belly! Here's a small list of some of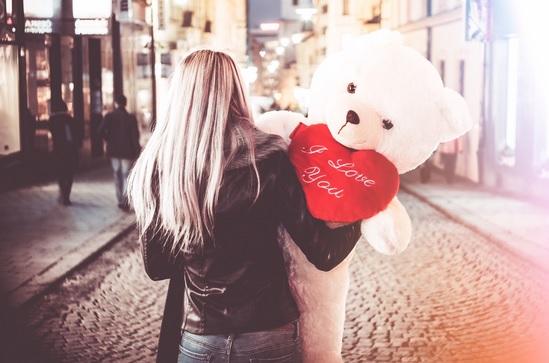 the best restaurants in Grand Rapids. Grove, Green Well Gastro Pub, Marie Catrib's, Terra, Brewery Vivant, Hibachi, the Downtown Market, or any place on 28th Street! There are countless options for dinner in Grand Rapids and all of them can be as romantic as you make them.
Ice Skating: Rosa Parks Circle is $3 per person and you can skate for as long as you'd like! An excellent date, just be sure to check the weather before heading out. This skating rink is outdoors and hours may change depending on the weather.
Craft Room: If you and/or your significant other are interested in art, then these are some wonderful places to visit this Valentine's Day! You have couples painting options where you can paint and have adult beverages for a romantic evening. You can do this at Painting with a Twist or the Brush Studio. Both are in Grand Rapids and both will leave you with a fun memoir of the evening that you can use as home décor as well. The Mud Room in Grand Rapids is a similar place, instead of painting you have pottery that you can glaze and wooden signs to paint. This is a little bit of a change up but the perfect choice for those of us who aren't necessarily talented in the painting world.   
Movie: Go see a movie in theatres or rent one and watch it at home. Either one makes for good quality time with the person you love and can keep you out of the cold.
Sporting Event: Some would view this as not romantic but it's so much fun! Wear your jerseys, get some nachos, and enjoy each other's competitive spirits! Another way of doing this is to order wings and stay in to watch the Winter Olympics with your partner.
Blind Date Book from Barnes & Noble: Blind date books are one of my favorite surprises! You purchase a book that's wrapped up with just a small summary on it and then you have to read to find out the plot. This takes you and your partner on a mystery adventure and can be done in the comfort of your home! 
Coffee: Getting coffee with someone allows time to chat and get to know one another. Everyone needs to get coffee now and then, even if you've been together for years and years! My boyfriend took me out for coffee and a nice walk in the fresh downtown air of GR last year and it was my favorite Valentine's date yet. Some coffee shops are Biggby, Starbucks, Ferris Coffee & Nut Co., Madcap Coffee, Rowster Coffee, Schuil Coffee, and (my favorite) PaLatte Coffee & Art.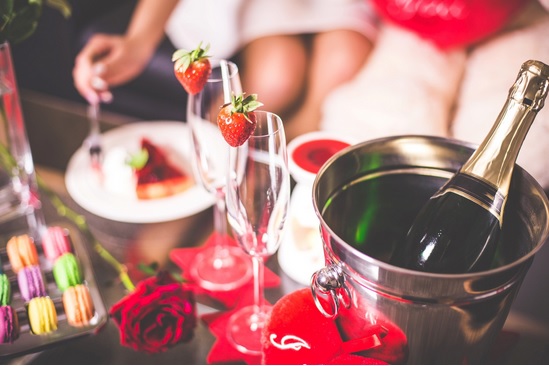 Horse-drawn Carriage Ride: You can ride around beautiful downtown Grand Rapids in a horse drawn carriage with your love. Bring blankets and hot chocolate and enjoy the fresh air! I've also had the pleasure of going on a carriage ride with my sweetheart and it was very romantic, I highly recommend this. It gives you lots of time to talk and get to know one another while experiencing GR. This is also a good way to get outside even though it's winter! 
Here's a small gift guide to help get your creativity flowing this Valentine's Day:
Gifts for Her: Flowers, chocolates, balloons, jewelry, gold plated rose, eternal rose, cheesy matching things (phone cases, bracelets, t shirts, etc.), a nice outfit for her to wear to dinner, or a giant teddy bear.
All of these things may seem cliché or basic, but that's all she needs. Valentine's Day doesn't require a huge, spectacular gift, a bouquet of flowers and a box of chocolate is plenty. What a woman really wants is to spend time with the person she loves. You'll want to be sure to get in all 5 love languages this Valentine's Day.
Gifts for Him: Personalized pocket knife, soft blanket, tickets to a game or concert, chocolates, beer, a dozen donuts, heart shaped pizza or steak, gift card to his favorite store, or a good book.
It's often perceived that men are too hard to shop for on Valentine's Day. It's as simple as finding something small that he loves. And once again, just like for women, men want to spend quality time with their loved one this Valentine's Day. See the 5 love languages for more on how you can show love this holiday season.  
For more Valentine's Day ideas visit https://www.experiencegr.com/events/valentines-day/ to see what some other people have come up with! Let us know what your favorite ideas are and if this was helpful to you and your loved ones this Valentine's Day!