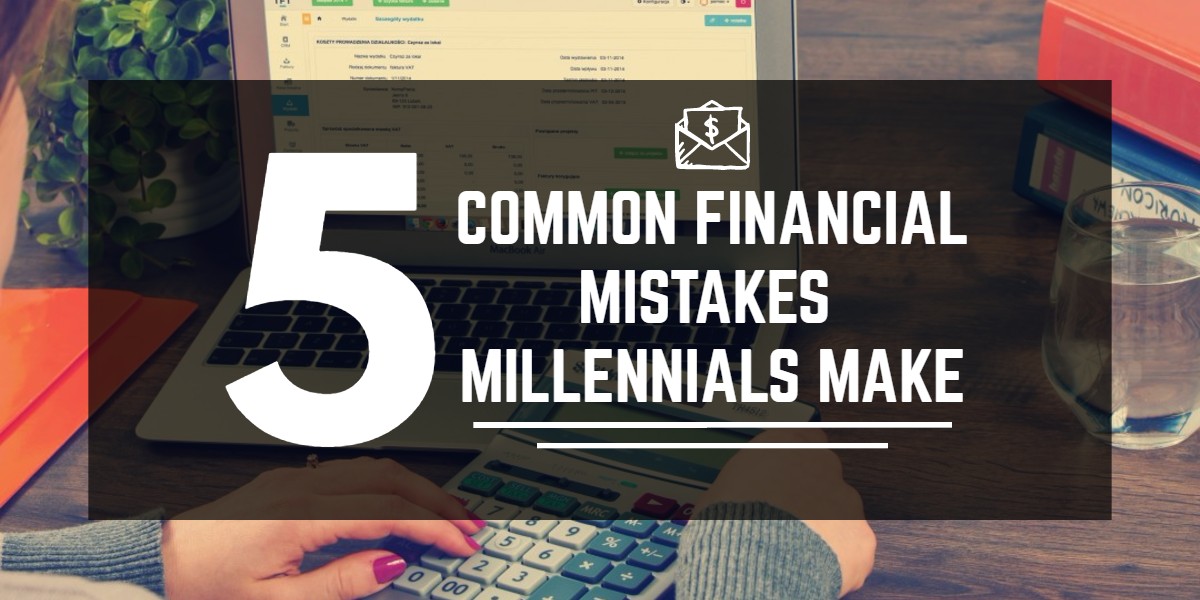 Millennials are the young adults who were born between the early 1980s and the early 2000s—and they just so happen to be struggling in this tough economy. Why? Because once freshly graduated from college, they were met with slow job growth and heaping piles of student debt. On top of that, many Millennials are making some serious mistakes that may be stunting their financial futures. Here are five of the biggest mistakes that Millennials make.
1. Poor credit card habits: Millennials have the highest credit utilization rates; however, they also struggle to pay credit card bills on time. These two factors combine to report that Millennials have the lowest credit scores across all living generations. To clean up their credit, Millennials must begin paying bills in full and on time, which may require less spending.

2. Poor budgeting: It's easy to guestimate how much you have to spend on groceries, gas and fun. But truthfully, sitting down and planning out a budget is an enlightening experience for many Millennials. It's important to know if you're overspending or if you have money left over at the end of the month that you could save.

3. Insufficient retirement saving: Even though Millennials have reported a desire to retire by age 65, a whopping 70 percent have not begun to save for the occasion. Given the bleak future of Social Security, it's more important than ever to start saving for retirement at a young age. Participate in your employer's 401(k) program and/or open an IRA account and make monthly contributions. Setting up automatic monthly transfers is a great way to guarantee that you're building up your savings; not to mention, if you never see it in your checking account, you never have the chance to miss it.

4. Indefinite renting: Many Millennials have not yet reached a point where they are financially able to own a home. However, some continue to live in an apartment even if they could afford home ownership. Purchasing a home is the best way to build equity, which is a great way to increase your overall worth.

5. Passing on life insurance: Many young adults don't see the point in owning life insurance. But the truth is that life insurance is much easier—and typically cheaper—to purchase when you're young and healthy. Even if you're single without children, life insurance benefits protect your family and any bank account or loan co-signers from your debt in the event of accident or illness.

Taking some time now to plan properly can be extremely beneficial in securing financial success and stability later on down the road. Even in the recovering economy, it's a good idea to read over these tips and make some changes so that you can climb out of the recession hole and get your finances back on track.

---
Are you interested in learning more about life insurance? We have a Life Insurance Specialist on staff to answer any questions you might have about getting the protection you need for you and your loved ones. 

Call us today at 616-897-1515 for a free, no-obligation life insurance quote!