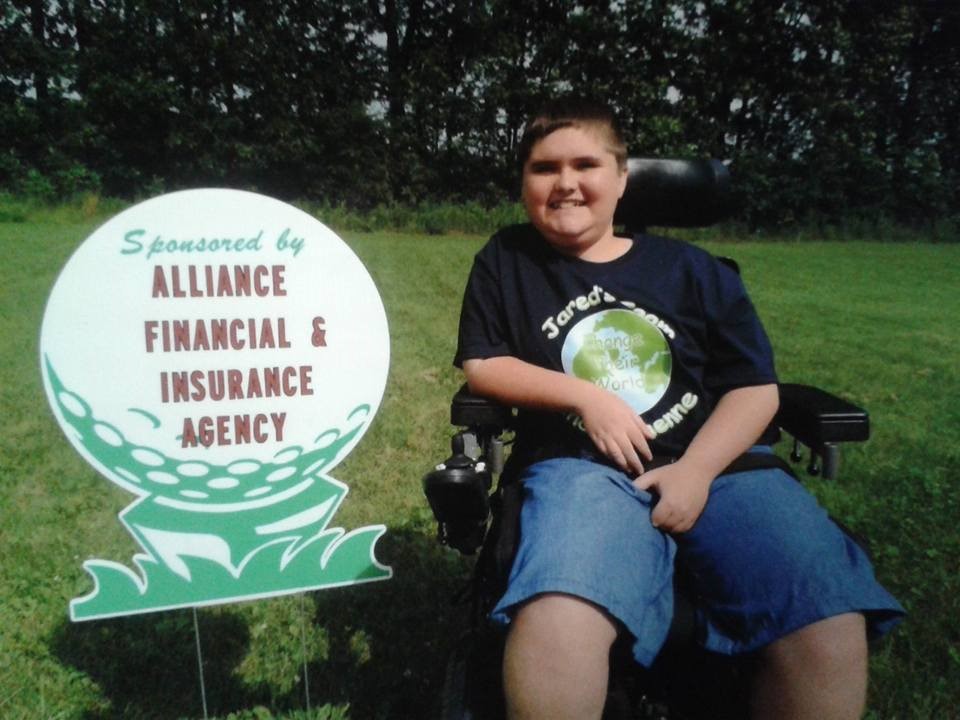 ALLIANCE SPONSORS 9th ANNUAL JARED SWEET GOLF OUTING
On June 27th, 2015, Alliance was proud to sponsor the 9th Annual Jared Sweet Golf Outing. This event raised $15,000 to benefit Parent Project Muscular Dystrophy and raise awareness of Duchenne Muscular Dystrophy.
This golf outing is an annual event, coordinated by the Sweet Family. Jared Sweet, pictured left, was diagnosed with Duchenne Muscular Dystrophy in 2006. To learn more about Jared's story and for updates on his journey, follow Jared's Team on Facebook. 
To learn more about Duchenne Muscular Dystrophy or to get involved with this cause, please visit www.endduchenne.org. 
---
Alliance Cares is our initiative for community involvement and charity partnerships. Learn more about how we give back and stay involved in our community!