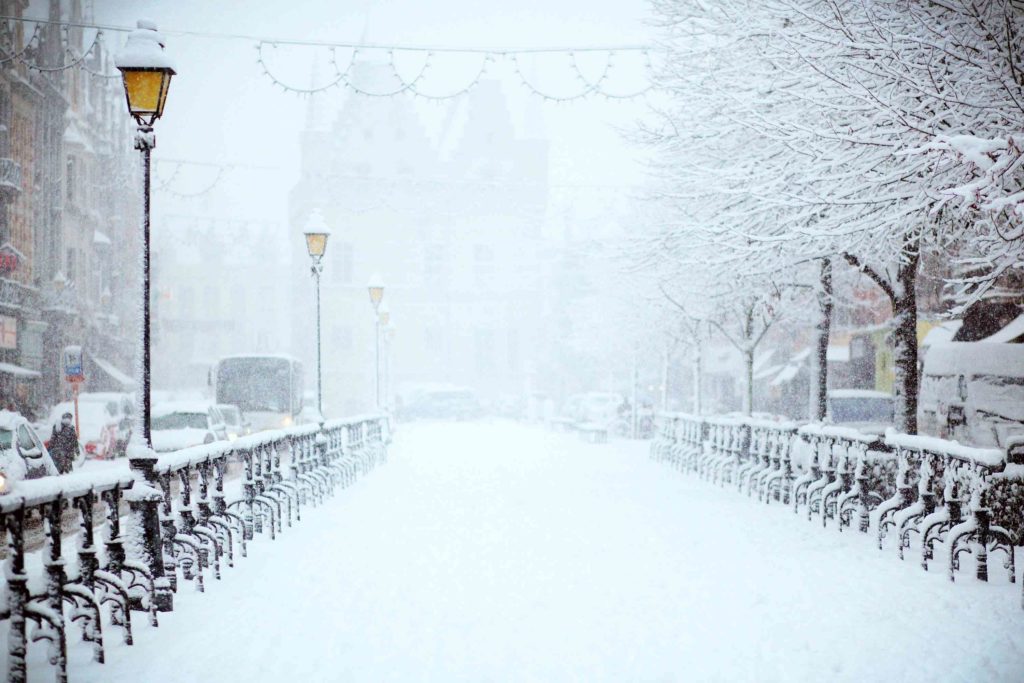 Last Week Michigan got hit with some of the coldest temperatures and LOADS of snow and ice. Everyone was stuck inside with a lot more down time than we had planned, and you should stay inside to be safe! Most of us were somewhat unproductive during that time, posting on Facebook, eating, watching movies, etc.… but we have a couple of things that you can do during a Polar Vortex to help you get ahead! You may even be looking forward to the next polar vortex!
Update your schedules: I'm sure we all have plenty of times that we've "made plans" with someone and then not followed through. Now is the time to sit down and analyze your calendar. You want to be spending time with friends and family so schedule them in! Make your doctor/dentist appointments too while you're at it! We can always stand to get our eyes checked or our teeth cleaned.
Clean: You have an entire home to clean and all of the supplies with you! Get to work! You'll function better with a clean home and you don't have much else to do when stuck inside.
Restock your home: I do this about every other week. It keeps me relaxed so that I'm not running out of random things. I just go through and make sure that I have all of the basics (toothpaste, deodorant, plastic bags, etc) and then I double check that I have a spare of everything.
Family time: What a great time to have some family fun! Break into the game cupboard or bake desserts together! This is the perfect time to take advantage of the bad weather and use it to build stronger bonds with family.
New recipes: I'm sure we all have a couple of fun things saved that we've been waiting to make! If you have extra time then you can make one of those recipes that takes longer than usual and master something new!
Call your insurance agent: It's always good to review your coverages and make sure you're completely up to date. Especially with this crazy Michigan weather, make sure your vehicles and home are covered properly!
Pay your bills: We all dread doing this task but if you get this done on a cold day in then you'll feel accomplished and prepped for the rest of the week!
Do your taxes: It's that season! We're all working so hard and yet we HAVE to make time to do this. Sooner is better than later and once it's done you'll instantly lose the stress that this puts on you. It's best to get it done now instead of putting it off until the last minute!
Make a budget: This is a great way to get organized and get productive! Everyone should have a budget so if you don't have one then now is the time to make it! If you already have one, then you should update this every year and tax season is the perfect time to get it done!
Online shopping: We all do this with our spare time already, there's no shame in online shopping when it's too cold to go out. Find those things that you've been wanting and have them delivered! We all love this activity and it's easy to lose track of time while filling up your cart.
S