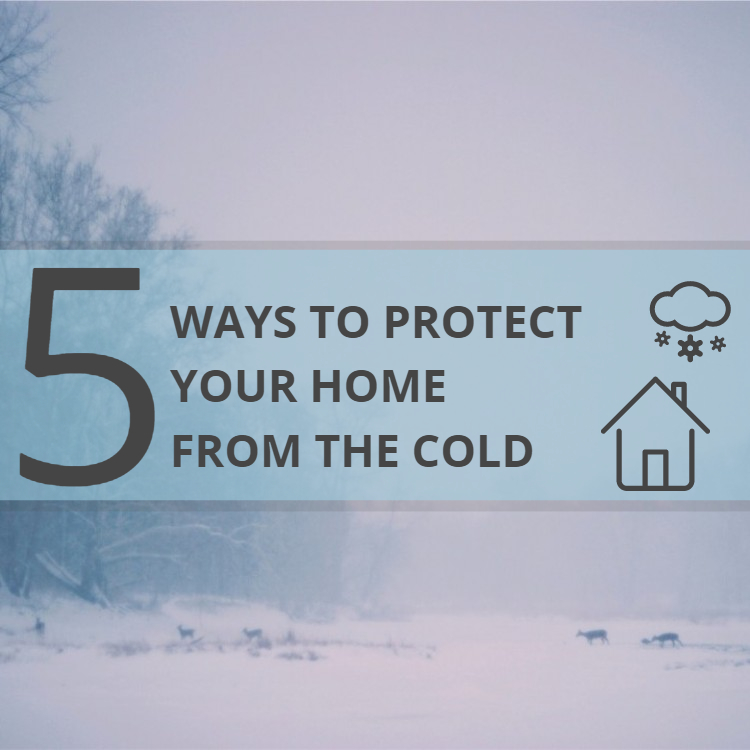 This time of year, our homes are our havens from the cold world outside; but sometimes, if we aren't properly prepared, the chill of winter can intrude. Following these 5 simple tips can help protect your home during the cold months, give you peace of mind when wintry weather strikes, and even save you money and reduce potential home insurance claims.

1. Inspect your furnace
Do you know that musty smell that emanates from your furnace the first time you turn it on each winter? That might not be from dust that's settled in the vents but could instead indicate a filtration problem. Change your furnace's filter before turning it on for the first time, and continue to change it monthly throughout the winter.
2. Invest in a programmable thermostat
A programmable thermostat gives you better control over your heat while you are at home and away from home. The control offered by this inexpensive device can save you money while preventing the fire hazard sometimes presented by area heaters. Set your thermostat to lower temperatures at night when everyone is sleeping or during the day when the family is at work and school.
3. Keep your house heated to a minimum of 65 degrees
You might be tempted to forego a programmable thermostat and save on the heating bill by turning your heat all the way off when you leave the home, but resist that urge! A too-cold home could result in frozen, burst pipes and plenty of water damage. Also be sure you know where your water main is in case you have to turn off the water in an emergency. And speaking of water, if you're planning a winter getaway, be sure to leave faucets on a very low drip when you're away from home to keep the water flowing and the pipes unfrozen.

4. Remove snow quickly
If you live in a snowy area, be sure to shovel the snow away from your entryways. Not doing so could cause a tripping hazard and even expose you to a lawsuit if a neighbor falls when dropping by. Accumulated snow on the roof can cause a collapse while snow on your car can eventually ruin the paint or cause a malfunction.

5. Seal cracks and crevices
Caulk windows and install weather stripping in doorways, around pipe entryways, and anywhere else that opens your home up to the elements outside. Investigate the source of any cold air drafts you feel during the winter months. Attics and basements are likely culprits. These measures will also keep you safe from bug and rodent infestations during warmer months.

To keep up with more articles like this, join our newsletter!