Let the camping begin! We're over half way through the summer and it's starting to get busier in the northern areas. The weather is light and warm and the days are long! It's the perfect time for a weekend getaway. Labor Day weekend is quickly approaching as well and you'll want to get in one last family vacation before the upcoming school year. It's important to remember to bring sunscreen, bug spray, sunglasses, a hat, and water to all of these activities! Forgetting any of these items can result in a less than relaxing vacation and nobody would want that. Here, we've put together a small list of family friendly activities for your late summer trip, and of potential places to visit. If you have any additional ideas on places/activities for us then just comment those below! We appreciate your feedback and look forward to hearing from you!
Activities: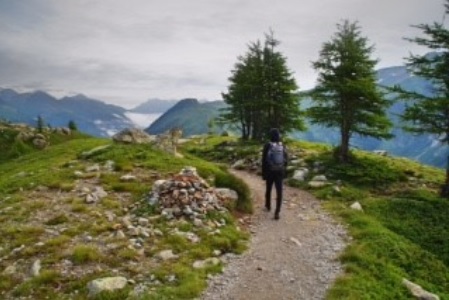 Hammocks: "Mocking" as the young kids are calling it. Take your hammocks to the great outdoors and relax! Bring a book, a pillow, and blanket, or some music and go rest in the fresh air. These are calming and stress relieving. Highly recommend.
Hiking: The Ledges in Grand Ledge are quite fascinating and family friendly! The farther North you get, the more options you have for hiking. There's an abundance of trails leading to or passing by waterfalls in the Upper Peninsula that I would recommend as well. Pictured Rocks is another wonderful place for hiking. Bring your camera!
Great Lakes: Any of these lovely beaches would make for a relaxing and exciting family vacation! We're literally surrounded by these lakes so just head East or West and you'll hit one eventually! Be sure to make sure the flag is green, and the waters are safe for swimming. For further swimming safety, see my most recent blog.
Fishing: A quiet activity for those who are looking for serenity. Go big in the Great Lakes or head to a small lake near you. There's water everywhere so we have plenty of fishing options. Go spend some peaceful quality time with your loved ones near the water. Biggest fish contests always add thrill to this adventure!
Sand Dunes: Silver Lake is probably the most popular. These are fun and soft but keep in mind that they get blistering hot! Sand socks and water will be a necessity. Log Slide, in the Upper Peninsula, is another great sand dune spot to visit, however, this one is a little more advanced.
Run a Race: Running season is upon us! 5k's, 10k's, 25k's, half marathons, marathons, and all other races are starting to become more frequent! You can find a race scheduled for almost every weekend! Some races that are more for fun and less serious include mud runs, color runs, and zombie runs (for those who are fearless).
Horse Back Riding: Not everyone gets to do this every day! Perfect for a hot sunny day with the family. Places for this can be found all over MI. You'll want helmets for safety purposes and a cowboy hat for fun!
Golf: A relaxed sport to keep competition alive while keeping your heart rate at a good pace. This can be done anywhere and is a great way to stay active and in the outdoors. These places are always beautiful and we can't help but take our time on the courses.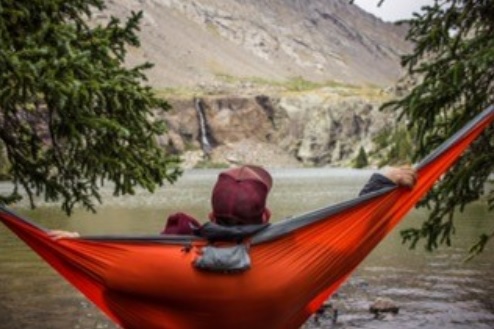 Places:
Holland State Park (Lighthouse attraction and Tunnel Park – all on Lake Michigan)
Long Lake Campground and County Park (Multiple Locations)
Chippewa Landing
Camp Living Waters (Connects to ORV and ATV trails)
Duke Creek Campground
Loons Point Campground
Cedar River North State Forest Campground
Grand Island National Recreation Area (UP)
Lake Leelanau RV Park (Traverse City)
Duck Lake State Park (on Lake Michigan)
Van Riper State Park
Double JJ Ranch (Only around an hour North of GR and has an indoor water park!)
Be sure to get your RV, travel trailers, campers, ATV's, motorcycles, and all other vehicles insured before you head out! Making sure that you're covered in event of a loss is important to keep you relaxed during your trip. Let us take that stress off your shoulders while you go and enjoy the warm air! If you would like a quote you can call us at 616-897-1515. Check out the rest of our website to see what we can insure and the many different ways that you can request a quote.
Tell us your favorite summer activity or place!