Mel Trotter Ministries is one of the few organizations that help reduce homelessness in the West Michigan area.
They provide shelter, meals, and encouragement to those in need. They provide so much more than that too. They create a place for people experiencing homelessness to develop a relationship with Jesus Christ. In the midst of this, they provide a place for them to live, food for them to eat, and they help them with financial counseling. This way they can help them build a solid and healthy lifestyle from the start. Mel Trotter assists with finding jobs and follows up with people even after they've left the shelter. They want to make sure that those people can keep up with society, so they don't end up back in the housing at Mel Trotter. At Mel Trotter, they work on long term improvement. 88% of guests from 2017 who exit Mel Trotter Ministry programs successfully remain housed after one year!
Throughout the guest's time staying there, they have access to pastoral help and chapel three times per week. Mel Trotter Ministries are trying to create a warm, welcoming home for those who don't have one. They use Christian beliefs and practices to show love and kindness in West Michigan. Their goal is to end homelessness by giving encouragement and hope to those who may not have any.
Most of us have been blessed with a home for our whole lives, and don't understand the feeling of homelessness. Volunteering at Mel Trotter is an excellent place to go and get to know some people who have been in those situations. The stories that they can tell you and the knowledge that they can provide are going to be worth your time there. Building relationships is one of the most important factors in helping them get back into the routines of society.
In 2017 Mel Trotter provided: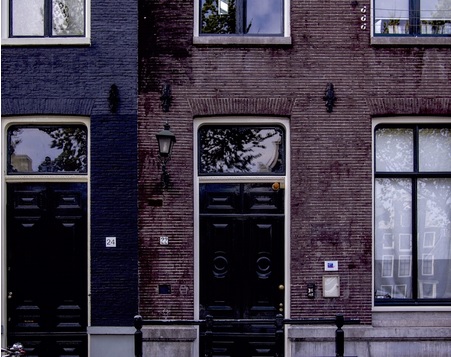 101,987 people with shelter over night
129,313 nourishing meals, served with love and dignity
And served 460 youth, ages 18-24
They also assisted 401 men, women, and children with finding stable housing
Helped 103 people secure employment
Helped 84 families with children to find housing
Provided 2,077 patients with vision, dental, and chiropractic services at the Clinics
Here at Alliance, we have a Quotes for a Cause campaign. For every quote requested through our website (make sure to choose a ministry, and respond to our phone call), we give $10 to one of our partners, Mel Trotter or Kid's Food Basket. These organizations have done so much to help our neighbors and our city, it's time that we give back to them too! Think about what "home" means to you. Whether it's a home-cooked meal, family, or just a roof over your head, some people don't have any of those things. What would you do if you didn't have anywhere to go at night? Think of every time you run inside your home, when it's raining, windy, or you just can't wait to get inside and kick your shoes off. Most of us have that luxury, but there are many people who don't. Let's work with Mel Trotter to end homelessness today!
For more info and ways to help visit http://www.meltrotter.org/home to see what you can do, and 
https://www.instantflipbook.com/flipbooks/6f0f6b2beb/?page=12 to view their 2017 annual report.