Football Time of Year
Football is one of the most exciting parts of fall! Not just the game itself, but the idea of cheering on your favorite team and using that good competitive spirit. Along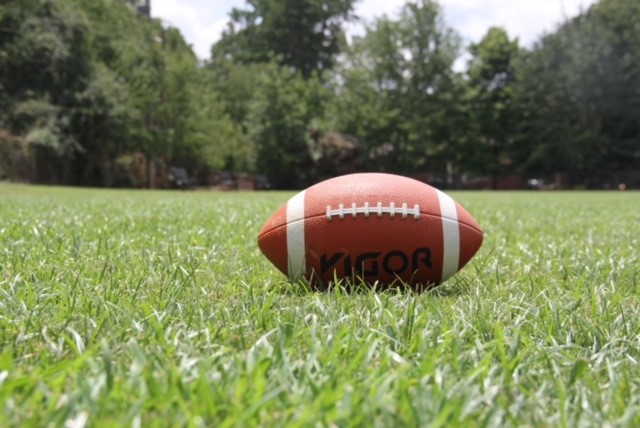 with the football game, come many other activities. Football isn't just a sport, it's a lifestyle. You're going to have a TON of cookouts and tailgates to attend. At that point you'll be mostly worried about your jersey, your foam finger, and your dish to pass but don't forget all of the other things that we tend to put out of sight and out of mind on game day.
When going to the game or the tailgate, make sure you have the correct coverage on your vehicle. An accident in a parking lot (regardless of who's fault in may have been) will always go back on your own insurance for your vehicle's damages. Make sure you're insured correctly because even if you're a great driver, the person next to you may not be. You'll want to call your agent and discuss your coverages if you have any questions, that's what we're here for!
All of these parties and get-togethers are a good call for an umbrella policy. These are fairly cheap and provide a ton of additional coverage (contact your agent). An umbrella policy would help you to rest a little easier if there are people in your home drinking beer during the game. Or if someone gets a little too rowdy and says something offensive to a fan of the opposing team. There's a lot of uncharted area when it comes to alcohol and competitive sports so an umbrella policy may be a good idea.
Whoever is in charge of grilling is going to need to be someone who won't be distracted by the game. Not only, do you want to make sure that the food gets cooked properly but you also want to make sure that safety is on their mind. You never want to leave a grill unattended once it's lit/hot. There are kids and pets around and it's just better to keep an eye on that. In the event of a grease fire, it's important to remember that you should NEVER throw water on a grease fire. Baking Soda is a life saver when it comes to grease fires, make sure everyone in the cooking area on game day knows this. You don't want your drunk friend throwing water a grease fire while you're reaching for the baking soda because that would be a hot mess.
Now that we've been through all the boring, adult stuff, share your recipe for your favorite dish to pass! We all have one thing that's out "go-to" for a pot luck. Share it with us!
Have a fun and safe weekend, and GO BLUE!