Columbus OHIO (May 4, 2015) – As one of the top-performing insurance agencies, Alliance Financial & Insurance has earned Leadership Circle from Grange Insurance.
This award recognizes Grange's most experienced agency partners who excel in professionalism and performance. Alliance Financial & Insurance is one of 48 local businesses to receive this year's award.
"Insurance is a complicated product," said John Ammendola, Grange's President and CEO. "With the support of our talented agents, like Alliance Financial & Insurance, Grange is always here to help, providing hassle-free insurance experiences. These businesses are the trusted advisers you can rely on as your life changes."
Grange exclusively sells its products through independent insurance agents. These men and women are not only dedicated to supporting the communities in which they live and work, but they also offer guidance to help each individual, family and business select the right coverage for their lifestyle and needs.
Located at 423 W. Main Street, Alliance Financial & Insurance serves customers in Lowell and Beyond. Stop by or call 616-897-1515 for a free quote. 
---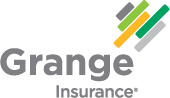 About Grange
Grange Insurance is a regional insurance provider based in Columbus, Ohio. With $2 billion in assets, the company offers auto, home, life, and business insurance protection. Grange, and its affiliate Integrity, operates through a network of independents agents in 13 states in the Midwest  and South. Grange is in the business of protecting people's lives when and how they need it. Established in 1935, Grange has grown from rural beginnings to a financially stable enterprise that offers independents agents and policyholders the highest level of service and support. For more information, visit grangeinsurance.com.