Grilling Safety and Apple Pie
It's hot in Michigan and we're all ramping up our time spent outside! Everywhere you go you see (and smell) cookouts with friends and family. We're only just approaching tailgate season so we've compiled a few of the most important grilling safety tips for you to review prior to your meal prep. We've also included a special apple pie recipe here for those of you who are looking for a memorable dish to bring to a cookout. This pie is only an hour and half from start to finish and it's so tasty too!
Grilling Safety:
1. When grilling with gas, make sure that you're at least 10 feet away from your home. It'd be bad enough to have an accident with your grill but if you get your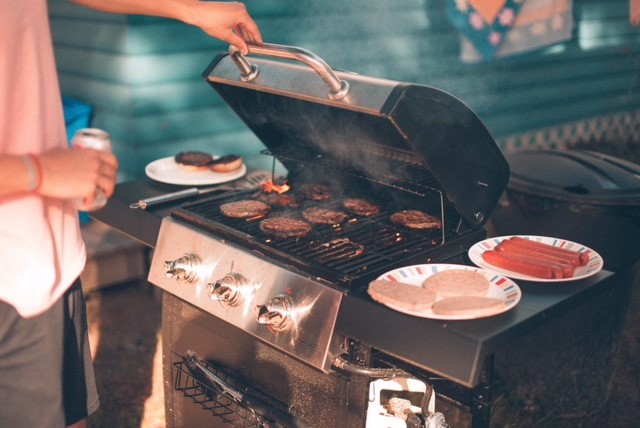 home caught up in it too then you're mess will be 100x worse. It's better to stay safe and keep your grill 10 feet away from the house.
2. Keep the grill in a more secluded area of the cookout. You don't want kids, pets, and backyard games too close or someone could get seriously injured. Grilling is an event of its own!
3. Always keep your lighters/matches away from the grill (and away from children, as per usual). This is just one of your basic safety rules.
4. Never leave your lit grill unattended. You may think that it's no big deal to walk away for a minute but it only takes a second for a child to wander over there and let their curious hands get the best of them or for a tree/porch/home to catch on fire. Let's be cautious where we leave our burning coals!
5. Keep a spray bottle of water and a fire extinguisher handy. You need know when you might need one of these and having one right next to you can make a huge difference in the event of an accident.
6. Clean your grill regularly. Allowing grease and fat to build up on the grill will only provide more fuel for a fire. Make sure to clean this more often than not.
7. Make sure that you're always grilling outside. Grills release carbon monoxide and that's not something to mess around with. You want to make sure that you have plenty of ventilation so nobody gets carbon monoxide poisoning. The best way to ensure good ventilation is to grill outside.
8. Never throw water on grease fire. Water can make the fire bigger and hotter by feeding it. Instead of water, use baking soda to suffocate the fire and dehydrate the flames.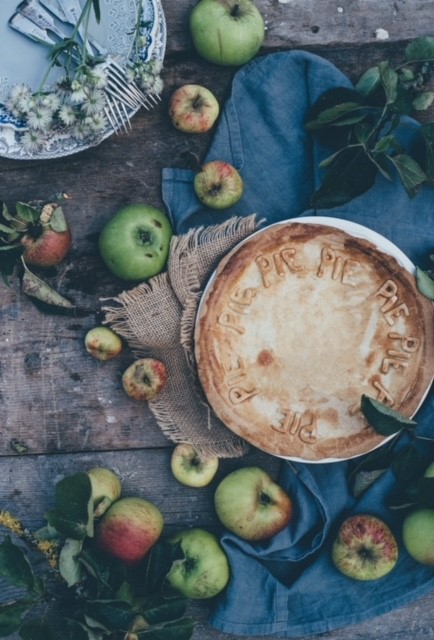 Apple Pie by Grandma Ople:
Prep time: 30 minutes
Cook: 1 hour
Total time: 1 hour 30 minutes
1 recipe pastry for a 9 inch double crust pie
½ c of unsalted butter
3 Tbsp of flour
¼ c of water
½ c white sugar
½ c brown sugar
8 Granny Smith apples – peeled, cored and sliced.
1). Preheat the oven to 425. Melt the butter in a saucepan and stir in flour to form a paste. Add the water, white sugar, and brown sugar and bring to a boil. Reduce temp and let simmer.
2). Place the bottom crust in the pan and fill with apples, mounded slightly. Cover this with a lattice work crust and gently pour the sugar and butter liquid over the crust. Pour slowly so that it doesn't run off.
3). Bake 15 minutes at 425. Reduce temp to 350 and continue baking for 35-45 minutes, until apples are soft.
Tip: Aluminum foil can be used to keep food moist, cook it evenly, and make clean-up easier.
You can find this recipe and nutrition facts at: https://www.allrecipes.com/recipe/12682/apple-pie-by-grandma-ople/
These grilling safety tips are for the safety and precaution of everyone. A cookout or tailgate is the most fun when nobody gets hurt and nothing catches on fire. If you have any grilling safety tips to add to our list, comment below!
When you make this pie, be sure to let us know how it goes! Send us a photo of your masterpiece and share some tips and tricks that you discovered along the way! We want to hear from you and get your feedback on this recipe so comment your thoughts!