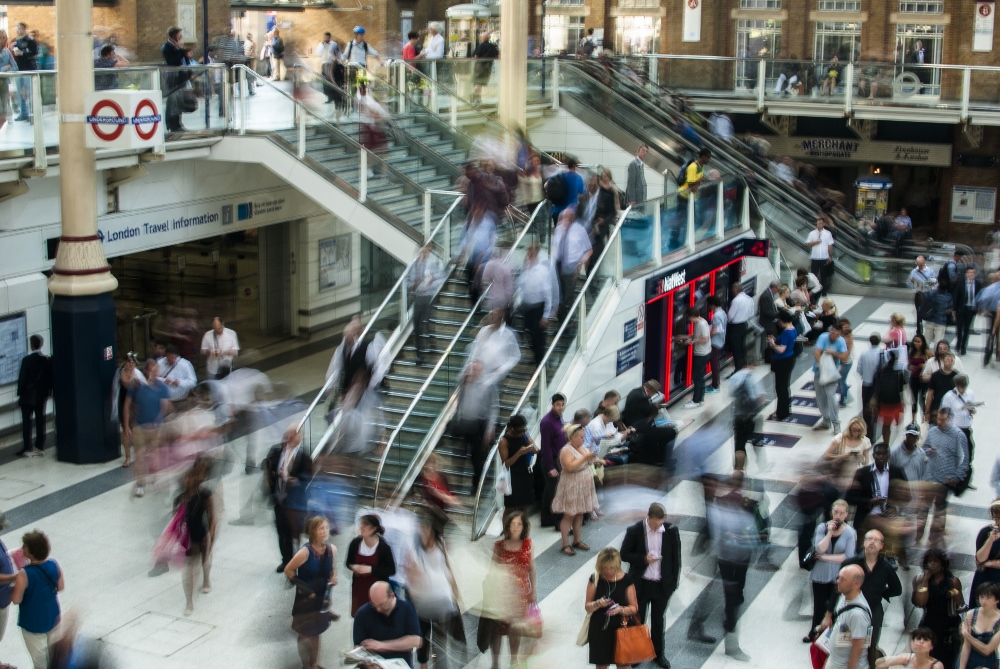 Thanksgiving is time for family traditions, and turkey of course. Maybe you watch the parade on TV while you cook. Maybe you go around the table saying what you're thankful for. Or maybe, like millions of Americans, you relish in Black Friday shopping bargains. The biggest shopping day of the year, and the unofficial start to the holiday season, stirs shoppers into a frenzy of mapping out sale items while fighting against the inevitable turkey-coma that follows any big Thanksgiving meal.
With all of this stirred up activity and drive to buy, buy, buy, it's no wonder that Black Friday can be dangerous. The sheer amount of car and foot traffic is risky enough, but sleep deprivation is added on top when sales begin at midnight or 4 a.m. Then there are those who take advantage of the weary-eyed shoppers; thieves and pickpockets are frequenters of the Black Friday hullabaloo. Follow these safety tips to protect your money, purchases and yourself on Black Friday.
In the Parking Lot
Lock your doors and roll up the windows any time you leave your car.

If you're shopping while it's dark outside, avoid parking in secluded areas and park under a light when possible.

Take note of where you parked so you don't spend extra time wandering the parking lot in search of your car.

Dig your keys out of your purse or pocket as you leave a store so you don't have to fumble around in the parking lot. Perform a quick check underneath your car and in the backseat before getting into your vehicle. You may choose to keep a small can of pepper spray on your key ring.

Loading your arms with bags can limit your range of vision and prevent you from defending yourself if you get into a sticky situation. Bring a friend or spouse, ask a store employee for assistance or make several trips to your car so you don't have to carry too much.

Lock your purse inside of your car (make sure your keys are in your hand first) before loading in your purchases. Never leave you purse unattended in a shopping cart.

Load purchases directly into your trunk to prevent thieves from seeing what you have (pertains mostly to shoppers who plan to travel to several stores). Never leave anything of value in your back seat or anywhere else in plain sight. Hide items before leaving a location; if you move them into your trunk once you reach your destination, thieves can see that you've left valuables unattended.

Always look both ways before backing out of a parking spot. A bigger truck or SUV to your side may block your view of an oncoming car, so back out slowly.
In the Store
Keep your purse zipped and close to your body. Do not leave your purse or wallet unattended in a shopping cart.

If you have another shopper with you (particularly a child), plan ahead of time where to meet if you get separated. Cell phone reception may be spotty with the influx of people in one area.

Do not push or shove anyone to reach a particular item. This type of activity can cause others to trip and fall.

Use a credit/debit card so thieves cannot take a wad of irreplaceable cash from you. If possible, only carry one credit card; it's easier to cancel one card than to cancel all of them if your wallet is stolen. To that note, leave all personal effects at home. Carry only what you'll need to shop.

Do not take your credit card out until the cashier is ready to receive payment. This will prevent someone from extracting your account information while looking over your shoulder.
If you choose to shop online from the safety of your personal computer, make sure that you only shop from trusted, verified retailers to prevent identity theft. However you choose to spend Black Friday, stay safe and enjoy your holiday!