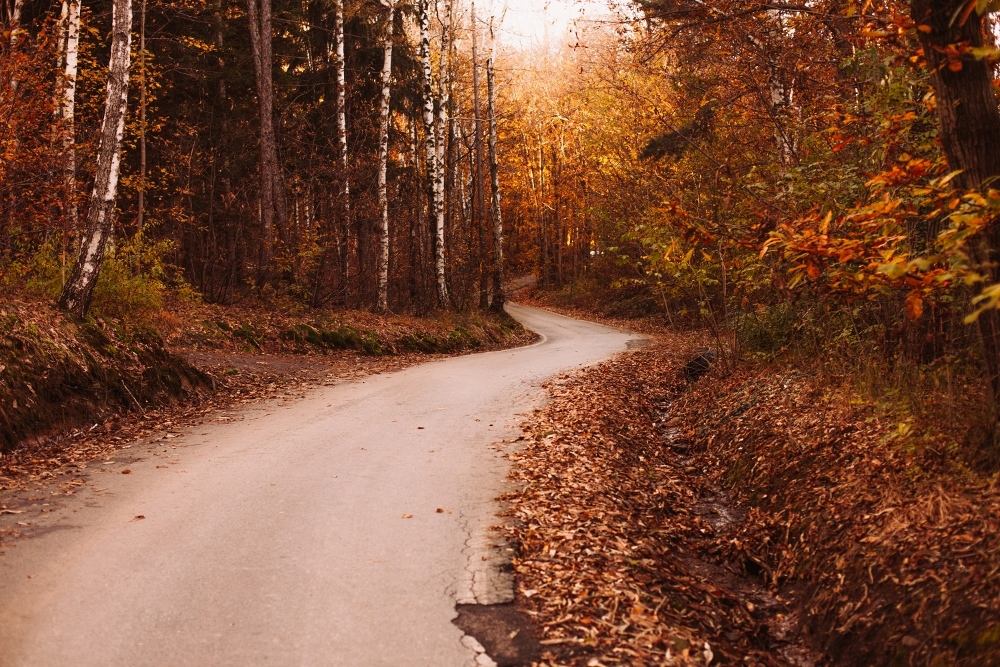 Fall is one of the most beautiful times of year in Michigan. Leaves are changing to magnificent colors, complex and savory vegetables are in season, and the crisp air revitalizes your senses. During such an invigorating time of the year, it can be easy to forget the road hazards that come with the season. As the summer shifts to autumn, be sure to remember these safety tips to help reduce your driving risks and enjoy a safe fall.
Watch for deer. Fall is deer breeding season, the time of year when they become most active and tend to travel in larger groups. Keep a sharp eye out, especially on country roads or in wooded areas. Always slow down around curves, keep your headlights on, and be ready to stop should a deer suddenly cross your path. When driving at night, watch out for your headlights reflecting back in their eyes, and if you see one, assume there may be more close behind!
Monitor visibility. Fall brings shorter days and different sunrise/sunset times. Autumn's brilliant sunrises and sunsets can be breathtaking, but they can also cause dangerous glares. Consider keeping sunglasses on hand for your daily commute. Additionally, it may be safest to keep your headlights on throughout your commute home to make yourself more visible and to help you see pedestrians, other vehicles, and cyclists.
Be mindful of where you park. There's nothing more inviting than a pile of leaves during the fall, but be sure not to park your vehicle nearby. Large quantities of leaves near your exhaust system can create a dangerous fire hazard.
Check your tires. A change in seasons means a change in weather patterns. The shifting temperatures can affect your tire pressure, so be sure that all of them (including your spare) are fully inflated and have enough tread.
Be cautious around leaves. Leaf accumulation can cover up street markings, debris, and those potholes Michigan is famous for. Wet leaves in the roadway can also reduce your tire traction, cause skidding, and may also freeze if the temperatures drop too far. Make sure to give yourself enough distance from the car ahead of you and be cautious of your surroundings.
Beware of construction. Here in Michigan, we know fall by another name – "Construction Season." Be sure to slow down and watch out for workers near the road. Consider checking out Mi Drive, an interactive map created by the Michigan Department of Transportation (and also available as an app) with live construction updates to help you avoid construction and navigate the roads safely.
Fall is a magical time of year. Enjoy the season to its fullest by keeping your risks low, practicing safe driving habits, and being aware of your surroundings.
Join our newsletter today to keep up to date with more tips and articles like this!