As you all know, we were awarded the 2017 Make More Happen Award! This award included $5,000 to donate to Kids' Food Basket, which is committed to helping communities feed their children so that they can learn and live well. Along with that, a story about our award was posted on Safeco's website and if we could get 50+ likes, comments, and/or shares on our story, then we would earn an additional $5,000 for Kids' Food Basket!
With all of YOUR help, we did accomplish the 50+ shares on our story and earned the additional $5,000! Because of this, we were able to present Kids' Food Basket with a $10,000 check last Thursday! These sack suppers generally go about $1 per supper, so we were fortunate enough to be able to provide a meal for 10,000 children in the Grand Rapids area. This has been one of the most exciting opportunities that our agency has been given. We are so blessed to be able to help feed the hungry children.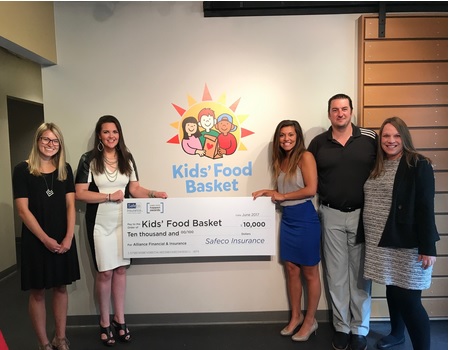 Our agency owner adopted some of his daughters from a low-income area of Grand Rapids where they had been relying on Kids' Food Basket to provide them with a couple meals. Our personal lines Manager, Phalesha Kyes, was volunteering at Kids' Food     Basket when she realized that it was the very same organization who used to help provide for herself and her sisters. This realization was an inspiration and started a lifelong volunteer opportunity for our agency.
We now send a couple agents to help pack the suppers once a month and we really enjoy it. Going to the locations and meeting the people really displays the size of the heart that they have for giving. Phalesha was also the Keynote speaker at the "Feast for Kids" event this past May and gave a heartfelt speech just sharing her story.
This was very impactful to see the effect that these sack suppers have had on someone who has now grown into a very successful adult. She was able to communicate the importance of these sack suppers and the hope that they spread.
You can listen/watch this speech on our Facebook page: https://www.facebook.com/allianceins.agency/
Kids' Food Basket is a wonderful opportunity for you to give back to your community. It's as simple as going on Tuesday nights for an hour and making sandwiches for the suppers, or a Thursday afternoon to decorate the brown paper bags. These small things add up and make a huge difference.
We want to say a big Thank You to everyone who helped and encouraged us along the way! We doubled our earnings with your help! Together, we were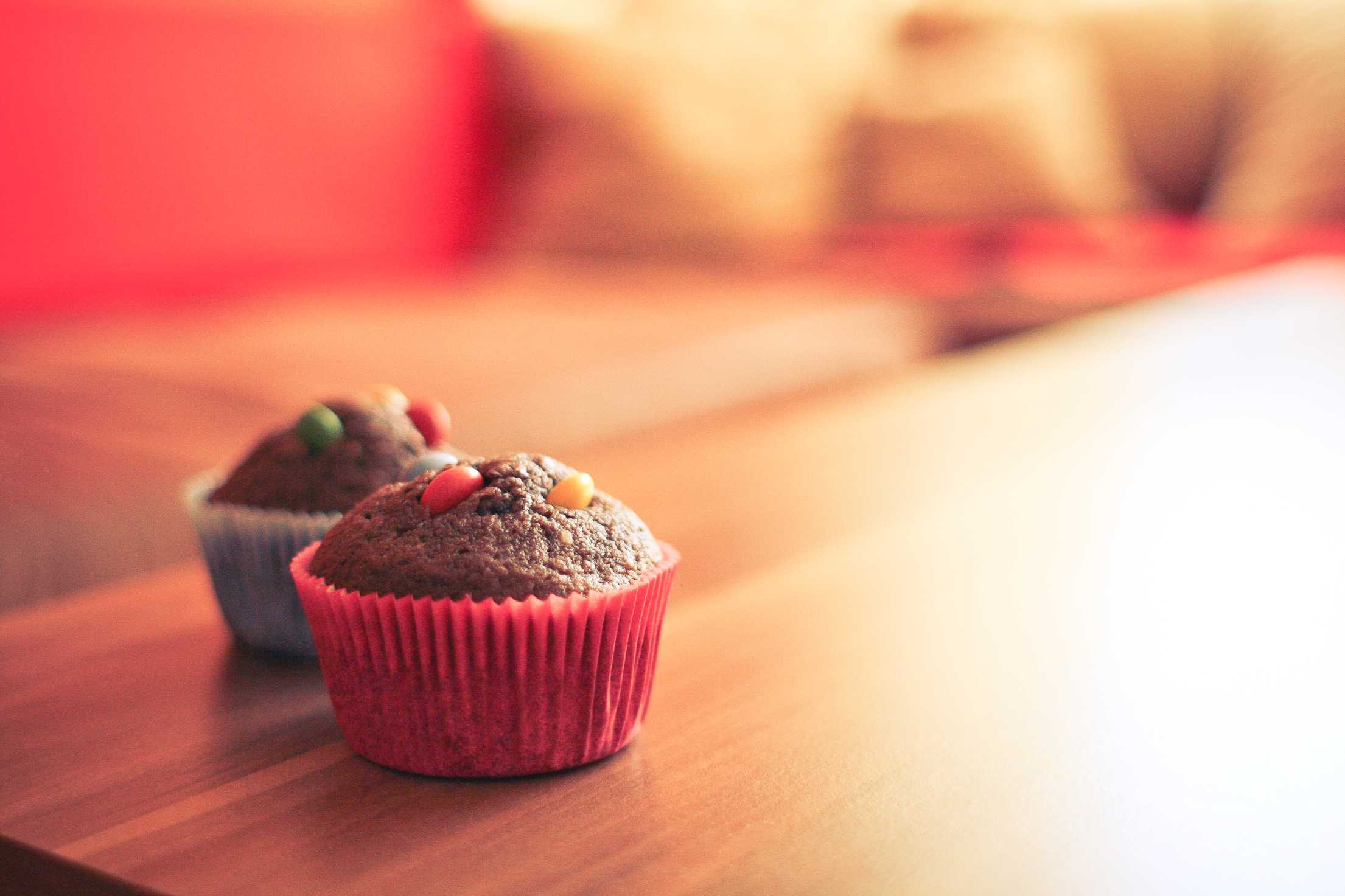 able to provide meals for 10,000 children in need. We're so thankful for each and every one of you who shared, liked or commented on our story. This award has changed many lives and we're so grateful for it.
A big thank you to Safeco Insurance, as well! Without Safeco, this award wouldn't exist. We cannot thank them enough for being such a generous company and allowing us the opportunity to win this money for the non-profit that we partner with and the help to get us the extra donation.
 If you'd like to volunteer, you can do so by following this link:  http://www.kidsfoodbasket.org/volunteer/volunteer
and signing up for whatever location, and time suits you best!