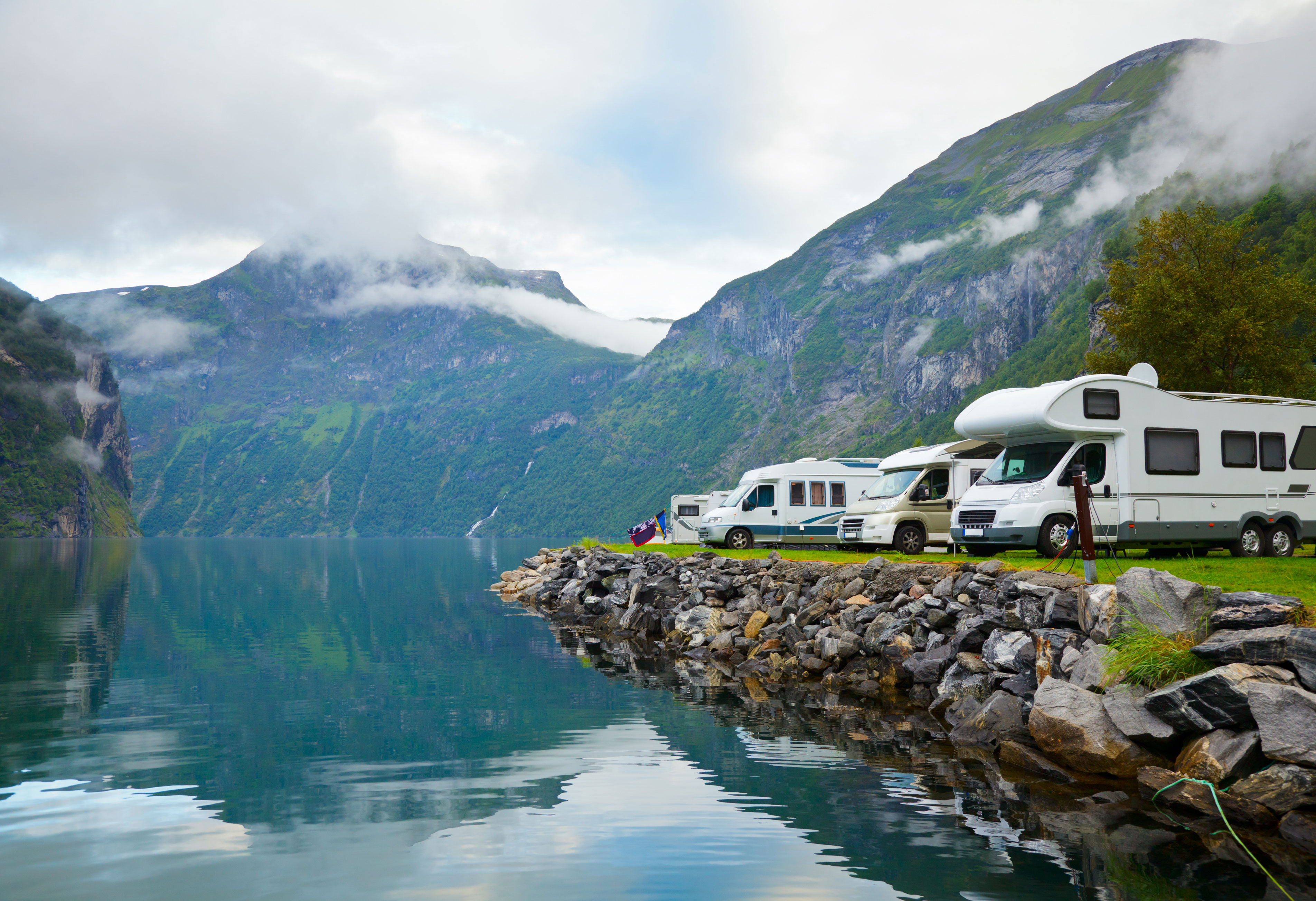 Planning to head out for an RV trip this summer? RV vacations provide an opportunity to relax and enjoy nature. Families with kids often enjoy the ability to explore and hike while sleeping in the comfort of an RV. It is important to keep the following tips in mind so you can enjoy a successful RV trip this summer.
Setting up Camp
Getting your RV set up on your campsite can be a stressful experience. The good news is that after you are set up, your relaxing vacation can begin. First you need to determine if you will pull in or back into your site. Check to see which side of the RV your water, electrical and sewer hookups are on. Check the site for low hanging branches or other obstacles that would cause you an issue. Also, keep in mind the space you will need for any slideouts or awnings, as you will want them to fully extend without interference.
If the ground is not flat, be sure to level your RV using blocks or jacks. And don't forget to chock the wheels securely once you are in your final location.
Now you are ready to hook up to the electrical receptacle. Check to make sure you are using the one that matches the amperage requirements for your particular RV.
Extend any slideouts and awnings with one person on the outside of the RV verifying no people or objects will interfere with the fully extended set up.
During Camping
Now that the hard work is complete you can enjoy your camping experience. Set up a campfire at a safe distance from your RV. If you have small children create a perimeter around the campfire to let them know how close they can get and always supervise them around the fire. 
If stormy weather arrives, be sure to take cover. Lightening is very dangerous and should be taken seriously. Stay inside until the storm has passed. In addition, if it is windy, consider closing and securing your awning until the storm is over.
Taking Down Camp
If you have entry steps that come out, be sure they are fully retracted before you drive away. Also make sure you have disconnected the electrical and water sources. Slideouts and awnings need to be fully retracted as well. Have someone outside of the RV making sure people and objects are clear before you attempt to back out of the campsite.
Enjoy a wonderful summer of RV trips by following the above tips. In addition, fellow RVers can be very helpful and are often willing to assist, so don't hesitate to ask your neighbor if you need advice or assistance.
Join our newsletter to make sure you never miss out on more helpful tips and articles like this!