Having a recreational vehicle is a wonderful thing. It gives you a chance to have some real fun in the outdoors! Whether you're on the lake in your family boat or riding backwoods trails on your bike or ATV, these are all summer activities that we enjoy and participate it. The only part of these hobbies that isn't exciting, is that they're dangerous. We need to make sure that your outdoor, summertime toys are protected and also that you have liability for those as well.
Now that all of the recreational vehicles are coming out of storage it's time to just remind everyone of some basic safety tips when driving!
1. Always look twice in both directions before moving forwards. There may be a smaller vehicle, like a motorcycle, that you didn't see the first time. A quick glance in each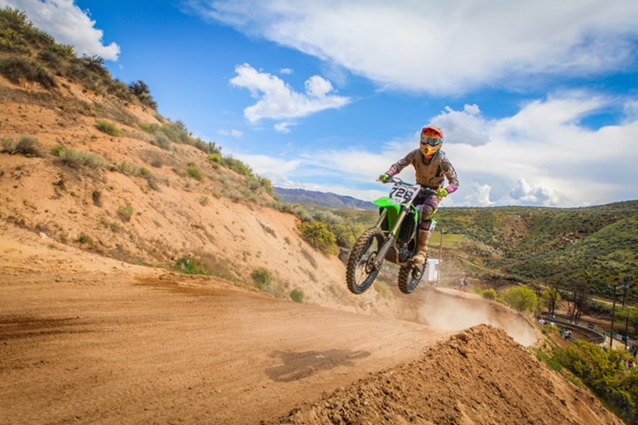 direction isn't going to cut it in the summer.
2. Give people with trailers, campers, and mobile homes more room to make wide turns. Those vehicles need a lot of space and it's better for everyone if we just give them some additional room to safely make the turns they need to.
3. Give people with trailers, campers, and mobile homes more stopping distance. Those vehicles are also very heavy and will need more time to reach a full stop. All other vehicles need to be prepared for that.
4. Wear a helmet. If you're riding any vehicle that doesn't have a complete exterior surrounding all drivers and passengers then a helmet is a good idea. It may not be the law to wear a helmet, but it's always good to protect your head. These accidents are often fatal and wearing a helmet can prevent that.
5. When riding/driving recreational vehicles on trails, it's important to have a flag on your vehicle so people can see you from a distance and through the woods. This way, when vehicles come from other directions or crossing trails, they'll see you better. Also make sure your headlights are on.
6. When riding/driving recreational vehicles on trails, make sure you're aware of all of the ways and rules of participating in those activities. You'll need your helmet for sure. You'll need to know how to use the number system when there's multiple people in your group so the other traffic can prepare for the other members of your party. The number system is just clearly displaying (using your left hand) how many vehicles are behind you in your group. This will keep all opposing traffic prepared for what's coming.
7. Always know your surroundings. When riding on trails, it's important to know the lay of the land. You don't want to get lost and you don't want to get hurt. Many trails look the same so getting lost is easy. Keep a map with you and make sure you're aware of what checkpoint you're at (or closest to). You'll also need to now this in case of an emergency. It will take an ambulance a long time to get back on those trails so knowing the nearest check point can easily cut that time in half.
We're all stoked for summer so let's make sure we all cooperate and follow these rules together! It will make the warm weather and late nights much more enjoyable when we feel a little safer. Make sure you get all of your recreational vehicles insured before driving them, for your safety and the vehicle itself. If you would like a quote, contact any personal lines agent at our agency! Our contact info can be found here http://www.allins.com/content/employees.aspx
Enjoy your weekend and drive safe!