School will be back before you know it! You need to start now, and get all of your activities planned for the summer. We've compiled a list of all your basic summer activities that you can't miss out on! If you haven't done these yet, you had better get started! It's time to get the planner out and get scheduling, these are activities that you won't want to miss! 
Camping: The most common activity that people think of in summer. Quality family time, bonfires, s'mores, what more could you ask for? Bring your tent, hammocks, and hiking shoes and get out in the fresh Michigan air! This is a great way to get away from the busy life, spend some time with those you love, and unplug from the screens. Make sure you know the rules and precautions for bonfires wherever you camp, you don't want your camping trip to turn into a nightmare.
Water balloons: Much less expensive and LOADS of fun! It's been very hot and humid lately too so this activity will be awesome for everyone. Fill up 500 water balloons and have a huge water balloon fight in the yard! Make sure you clean up as many of the balloons as you can when you're finished, the less rubber that we leave in the environment, the better cleaner it is.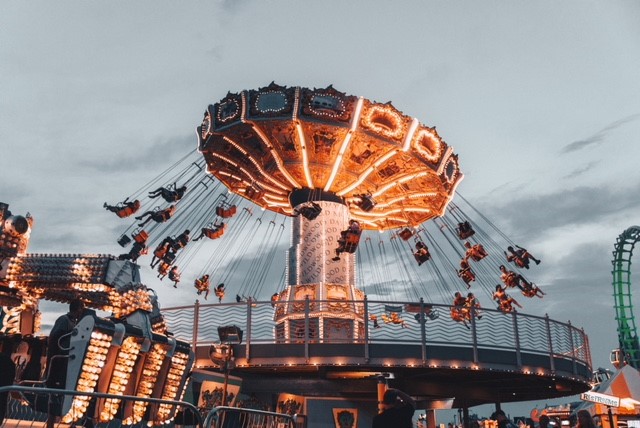 Splash Parks: These are also good for a hot day! Grab the sunscreen and go have fun at the park, playing and splashing around. The younger kids will love this and it'll cool you off. This is going to get the kids some exercise while you can relax and enjoy the sunshine. Pack some snacks and make it an all-day adventure!
Theme Parks: These are fantastic for a slightly older family. You want to ride all the roller coasters and every water ride in the park! This makes for a thrilling and heart racing day! You'll need lots of food to fuel yourself and TONS of water! Being outside all day with your heart pumping is going to wear you out, water is going to be necessary to keep you ready for your next ride!
Fairs: There's probably a fair going on near you right now. It's fair season in Michigan and they'll be plentiful across the state. You can find some smaller rides, delicious food, and animal shows! Some fairs will also have photo booths and petting zoos so make sure you check out your local fair and get the details!
Festivals: There are hundreds of festivals going on in Michigan right now and each one is different! Visit this website to choose a festival that fits your family and go have a blast! Spend the day together and celebrate the things you love most!
http://www.mifun4u.com/events/category/festival-music/
Beaches: We have been overly blessed with Lakes in Michigan. It'd be a shame to miss out on going to the Lake for the summer. Pack a cooler, get the sunscreen and your sunglasses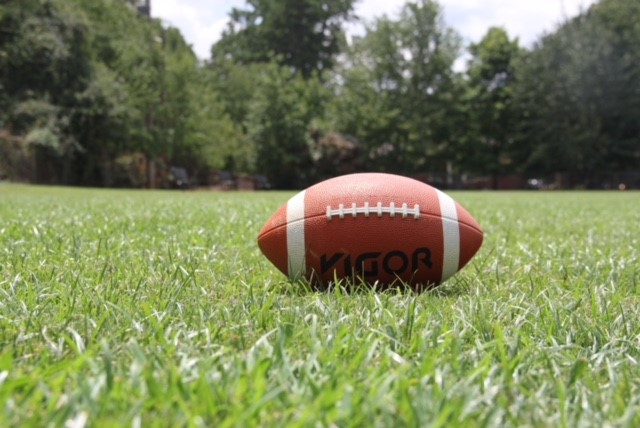 and head out to the beach near you! This makes for a relaxing day with the family to de-stress and get some vitamin D. Make sure to check out our Summer Swim Safety blog and review some basics to help have the best beach day possible! One beach that I would personally recommend is Duck Lake. It's the most perfect beach to describe the Great Lakes; you won't regret going!
Cook Out: Have some family and friends over and get together for yard games and a meal! It'll be a good way to hang out with your loved ones while enjoying the fresh air from your own back yard. Get the yard games out and play some cornhole, horseshoes, or croquet! If you're looking for something a little more intense and you have a large family, play some football, baseball or volleyball! These are great ways to grow as a family by practicing teamwork and communication.
Back to School Shopping: I know this isn't what you wanted to hear but school is coming whether we like it or not! This is a good time to turn something that may be dreadful into quality family time. This is the perfect opportunity to keep up with your growing kids and get to know them better. Some people loathe back to school shopping, but this is an excellent time to work on knowing your children, building them up, and reestablishing a firm foundation of trust and respect. All this can be done with one simple shopping event and make sure to take some time and sit down for a good lunch together.
Keep us updated! We'd LOVE to hear more about what family activities you have planned for this summer or any that you've already done! Have a wonderful summer!