Fall is upon us and winter is on deck! It's time to get outside while you still can and prepare yourselves (and your homes/autos) for the cold and icy weather. This time of year can go by many names: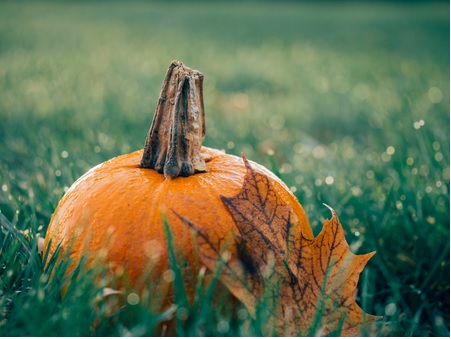 fall, autumn, and football season. Here at Alliance, we refer to it mostly as football season. Regardless, the leaves are changing colors and people are getting anxious to get out in the fresh air and get some sunshine in before being confined to the indoors.
Pumpkin Patch: Pick one out, take it home, carve a silly face on it, insert the candle and set it on the porch! Now everyone can enjoy your latest creation! Some exciting places to go for this activity is Harvest Time, Heidi's Farmstand, and Uncle John's Cider Mill.
Carving Pumpkins: This may be the messiest part of the season, but it's also a great time to let your creative side out! It can be the scariest face you can think of or something calm, peaceful or silly. This can be family, friends, or even a date! Carving pumpkins is a good time no matter how old you are.
Hayride: During the day or the night, you'll want to dress warmly for this! You can go on a hayride at most pumpkin patches or create your own! All you need is a wagon, something to pull the wagon, and hay/straw bales! Have fun with this, they only come once a year!
Bonfire: These can happen year-round! Bonfires happen all summer long but you've got to be sure to get your last couple in before the snow hits! It's going to be hard to make a big fire when there is 2 ft. of snow on the ground!
Caramel Corn: Making caramel corn can sound like a big sticky mess but it's worth it! Not only is this delicious and sugary but it's also good bonding for family and friends! It's fairly inexpensive too, so make a triple batch and spread the love!
Apple Picking: This is a wonderful, and active fall activity! You can get out in the fresh air and find fresh produce for a cheaper price! Apple picking can be a great way to spend quality time with your loved ones while still being productive.
Donuts: I don't know that most people would consider "donuts" as an activity, but I do! Sugar covered donuts are a MUST in the fall! Perfectly combined with hot chocolate/coffee, and a book, this invites a warm and cozy feeling into any day.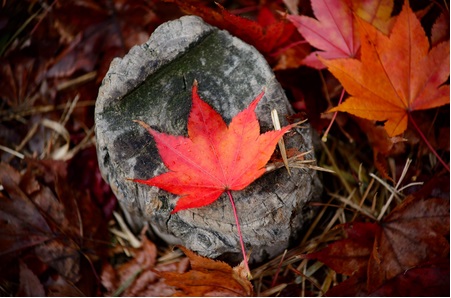 Corn maze: Whether it's haunted or not, a corn maze will turn a fall day into a party! A good time to get lost and enjoy the fresh air! Robinette's has a lovely maze and even better donuts! Schwallier's Country Basket is another good place for a corn maze and/or a hayride. Crane Orchards, Fruit Ridge Hayrides and Corn Maze, Olin Farm and Heidi's Farmstand are all places with fun and interactive corn mazes.
Haunted house: A haunted house may not be for everyone but they sure get your blood pumping! Whether you're going for fun or for terror, you'll burn calories either way! Three terrifying places would be The Haunt, Moonlight Manor Haunted House, and the Forest Of Fear.
Hallelujah night: Hallelujah night is an alternative to trick-or-treating (often held in a church). It's a fun, safe, and indoor event that involves lots of costumes, candy, and games! There's one of these at the Mount Hope Church in Portland, at Stones Church, and at Cornerstone University.
Costume party: Any costume party will do! Dressing up is part of the season and who doesn't want to be someone else for a night? Popular costume ideas involve zombies, mummies, ghosts, witches, pumpkins, skeletons, and your favorite Disney characters!
Go Hiking: The cold is near and it's the perfect time to get out and moving! We have a narrow window in Michigan, where it isn't too hot and it isn't too cold, we need to be outside while we can! Hiking in the fall can be especially beautiful because of the lovely colors of the trees. Find a wonderful spot, full of reds, oranges, and yellows, and spend the afternoon there! Some common trails are the NCT – North Country Trailhead (right here in Lowell), West Michigan Trails & Greenways, and Pigeon Creek Park. Two more favorites of mine are Sessions Lake State Park and the Ledges in Grand Ledge.
Tailgating: Not driving too close to someone on the highway, but football tailgating! Grilling, and playing some catch before the big game starts is a perfect way to spend Friday nights and Saturday afternoons. Get in the spirit to cheer on your favorite team while spending time with friends and family. There's usually delicious food too so that's a win-win!
Some less exciting activities that must be done before winter can include making sure your vehicles are properly insured and getting your home and autos prepared for the freezing temperatures and mass amounts of snow/ice. You'll want to be prepared for the first of the icy roads so make sure you have coverage on your vehicles for that! You never know what the weather will be like in Michigan, so it's important to be ready for anything. If you're worried about your coverages or have any questions for us just give us a call!
What's your favorite Autumn Activity?