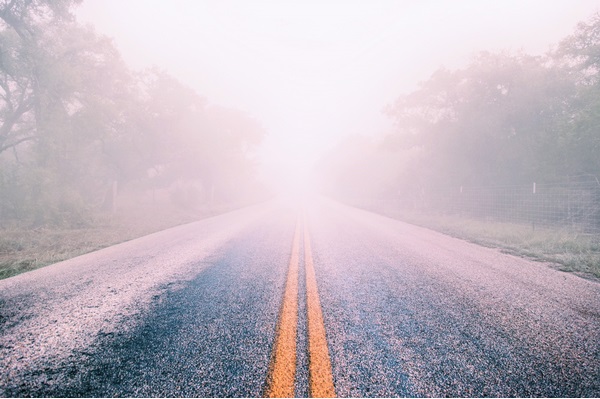 Its mid-December so if you haven't gotten your vehicle ready for the winter season then now's your chance! We have some Winter Driving Safety and a DIY Car inspection for you to guarantee you're ready for snow and ice!
Our culture is naturally always rushing and anxious. This is the cause of a lot of auto accidents in the winter, people being in a hurry and not taking the necessary time to drive safely and cautiously. Training yourself to take the extra time to leave early and keep an eye on the weather can help you slow down your mentality and stay safe during the bad weather.
Let us know what you think of these and if you have anything to add!
DIY Car Inspection:
Check ALL of your lights. Light bulbs are cheap and make a huge difference. Not just the normal lights but also the brake lights, blinkers, and lights inside the vehicle as well.
Make sure your tires are updated. You'll need grip on the road when the snow and ice hit. We all know that tires are expensive but they're one of the more necessary parts to keep updated for the winter months.
Windshield wiper fluid. In Michigan, we NEED this stuff for the bad roads. You'll be completely blind without it.
Get your oil changed on time to prevent any mishaps later on. Some of us wait until we're about 2,000 miles over and then we go and get it done. In the winter, make sure your checking your oil regularly and getting that taken care of.
Make sure your heat works! Not only is this important for your own warmth but also for defrosting or defogging your windshield.
Winter Driving Safety:
Keep an eye on the weather. You want to be able to get an idea of what's coming and prepare as best as you can. One of the main reasons for car accidents in the winter is people who are in a rush and aren't being cautious enough. To help prevent that, leave early and give yourself more time so that you can feel comfortable driving safely.
Know your route. You'll need to know exactly where you're going and how to get there so there's no confusion and no danger of getting lost in a storm. This means getting your gps situated and ready to go before taking your car out of park.
Stay alert and cautious. You may be driving as safely as you can but the people around you may not be. Keeps your eyes open and watch your surroundings.
Have a "winter emergency kit" in your car in case you get stranded somewhere in the snow and ice. To include in your kit:winter clothes and boots, snacks, gas can, spare tire, windshield scraper (the one that also has a brush on one end), flashlight, batteries, blanket, water,gloves, first aid kit, hat, pepper spray, phone charger, jumper cables, and ratchet straps. Let us know if there's anything we missed here!
Consider adding roadside assistance to your auto insurance policy. Roadside assistance isn't expensive at all and is a HUGE help when you need it. If you have roadside assistance, make sure to keep the dispatch phone number on your person and have your auto insurance policy number with you as well (this shouldn't be a problem if you have your proof of insurance in the car).
Keep your gas tank at least half full. There are plenty of reasons to get stranded in the winter so if we can prevent at least one of those things then we'll be off to a good start!
Assume the worst conditions while driving. If it looks like it may be a little slick, assume it's a thick layer of ice and drive slowly.
Keep in mind there are still deer all over Michigan and they can do some serious damage. Driving slowly and carefully could potentially prevent an accident or lessen the damages.
Make sure you have good contact info for your insurance agent. If something happens and you need to get the claim filed asap,you'll want to call them as soon as your able and the accident is cleared up.Give them a call sometime this winter to review what coverages you have and what to do in the event of an emergency.
Consider adding coverage on your auto insurance policy. This is the time of year that you may want to add some comprehensive and/or collision to your vehicle. You never know what you may slide into and what kind of storms we'll get. It's better to be safe than sorry.
Alliance wants to remind you to have a happy and safe last couple weeks of the year! If you need any help with your insurance before winter fully descends upon us, you can give us a call at 616-897-1515.
Merry Christmas!